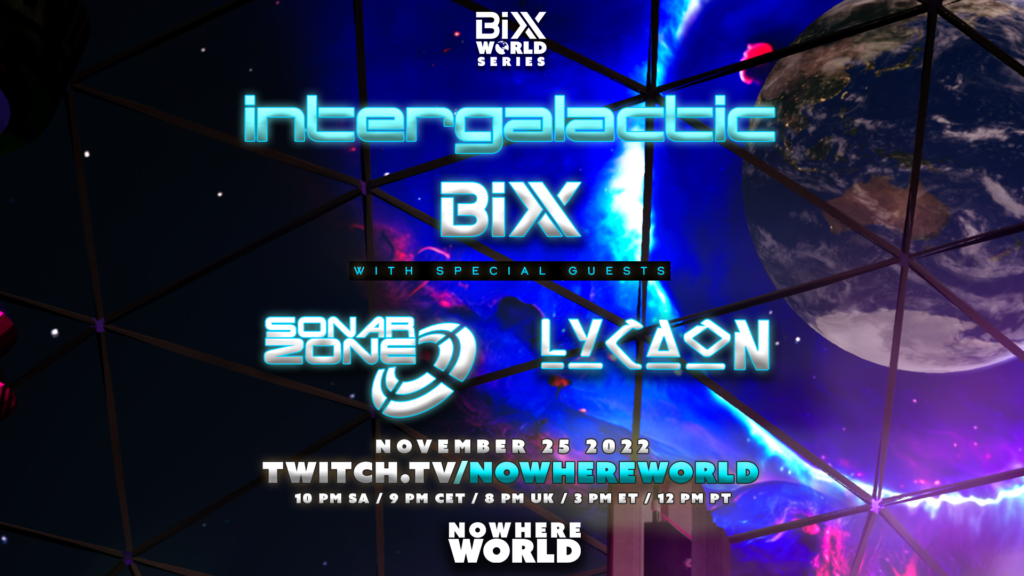 Bixx World returns with episode 5, Intergalactic. This extraterrestrial event features Bixx with special guest Sonar Zone and DJ Lycaon, Join us Friday November 25th 2022 at twitch.tv/nowhereworld.

10 PM South Africa / 9 PM CET / 8PM UK / 3 PM ET / 12 PT
Trance fans can enjoy an audio visual experience of euphoria and beyond! Every episode of Bixx World takes viewers on a exciting new trip to somewhere amazing.
We will be back with another episode of Bixx World shortly. In the meantime, check out previous episodes from BIXX or the incredible GUEST DJs